Our waterways are stressed by excess nutrients--especially nitrogen and phosphate. Nitrogen and phosphate fertilizer fueled the "green revolution" that saw grain harvest double within 20 years. This amazing revolution has fed millions and delivered beautiful green lawns to many.
However, roughly 50% of these nutrients run off into waterways. Numerous other nutrient sources like sewage, urban runoff and industrial sources add to the nutrient load. Excess nutrients fuels algae blooms. As the algae decays it sucks oxygen out of the water and we end up with dead waterways. From Cape Cod and the Chesapeake Bay, to Florida, and Puget Sound the results are not pretty. The EPA estimates 15,000 water bodies in the US are impacted.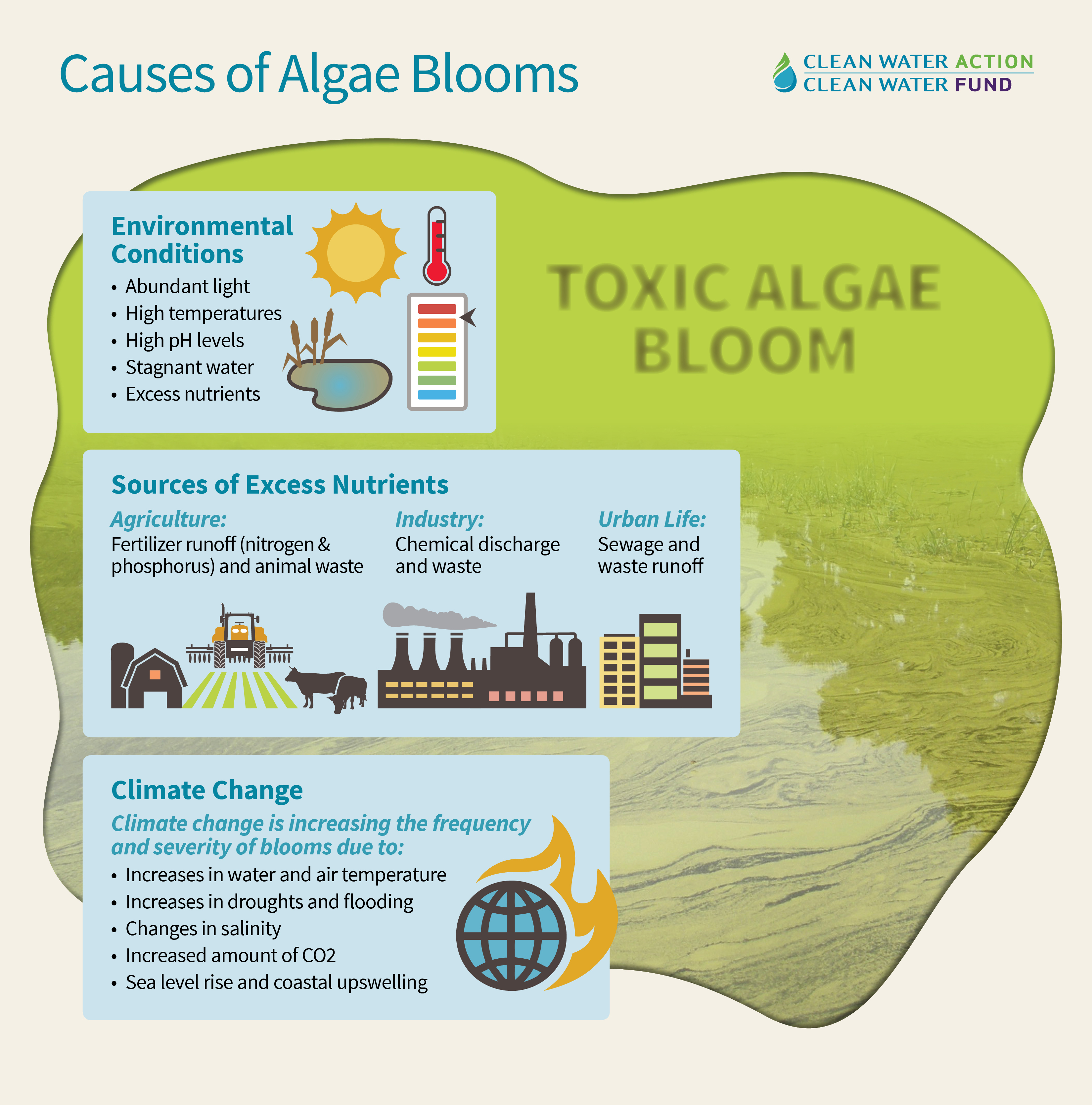 Most waterways in the US now have EPA approved Total Maximum Daily Loads (TMDLs) that define how much pollution can safely be added to waterways. States and local communities then have Best Management Practices (BMPs) that allow them to figure out how to meet the TMDL goal. The solution could be building a new sewage treatment plant, putting limits on waterfront development, paying farmers to let fields lie fallow....and now paying oyster farmers to farm more oysters!
A BMP panel in the Chesapeake reviewed all the literature and concluded that oysters sequester nitrogen and phosphate and when harvested remove those nutrients from the water. And in case you are wondering, most of that is in the shell or turned into a harmless gas--it is not like oysters are hoarding something that is bad for people. The team even came up with a formula for how much each oyster sequesters. Every 500,000 3" oysters removes ~100lbs of nitrogen and 11lbs of phosphate from the water.
Now MD and VA have passed laws that will eventually pay oyster farms to grow more oysters. The mechanism is a "nutrient credit trading program." For example if a new development is putting in lawns that will require lots of fertilizer, the developer can buy offsetting credits. For every pound of nutrient they will put in, they must buy 2 pounds of offsetting credits.
Regulators are working through the details of how to implement these laws. For example: Do we pay for just increase or the entire harvest? Diploid and Triploids sequester different amounts how do we account for that? How close to the development does the oyster farm need to be? Is this an annual cost or one-time? And most importantly how do we track this so it is easy to participate and not open to fraud?
Since the programs are not up yet, the actual value of a farmed oyster is unknown. But there are some hints. Nitrogen value seems to be between $12/lb and $37/lb and Phosphate at $15,000/lb to $54,000/lb (turns out it is much harder to sequester phosphate). Taking conservative values and halving them, we get to ~$.17/oyster. If that holds up, farmers in VA and MD would be seeing an over 30% increase in revenue.
The caveat: The programs are not started yet. There are a lot of unknowns. Although the math works, $.17/oyster seems really optimistic. Don't start spending yet.
For those who want more reading:
1) The Stockholm Resilience Center, an organization that examines the largest threats to natural life-support systems, considers our overuse of nitrogen a more extreme risk to life on Earth than climate change.
2) Wikipedia has a good overview of the TMDL system.
3) Here is the final report from the Oyster BMP program in the Chesepeake
4) Here is Maryland program. As of this writing it is not ready for oyster farmers.
And here are some examples of why this is a problem.
Florida puts 47.5 million gallons of partially treated human waste in the water daily.
Everyone knows Great Bay (NH) is in trouble. Polluted clam flats, a 90 percent loss of oyster beds, eelgrass gone or substantially gone in many areas, siltation, stormwater runoff and excessive nitrogen.
The EPA reports that over 15,000 waterways in the US suffer from excess nutrients.